The Atlantic Mage Tower Library
Presented by Fangorn the Scholar, Librarian of the Tower.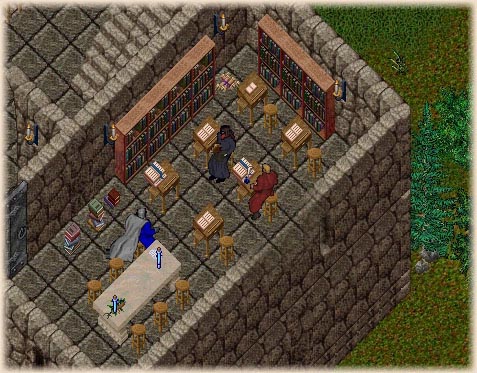 List of Books
Britannia's Jewel
CrawWorth's Journal
Daemonology Report
Just a Book
Pure Mages
Tailoring for Dummies
Tales of the Outlaw Immortal
The Crystal Ball
The Grand Shield
The Noble Values of the Land
The Peninsula of Sorrow
The Pursuit of Honor
Teleport back
---
No Llamas were injured during the creation of this webpage. Especially not the studious ones.