Additions to the AMT Complex
The AMT Annex

The Annex was built as an addition to the Mage Tower. The Annex houses the vendors of the Atlantic Mage Tower, and provides a place for aspiring and veteran mages alike to sell their wares. The Annex sits partially on the water, and has seemed to attract the attention of a friendly dolphin, who is seen swimming outside the building regularly.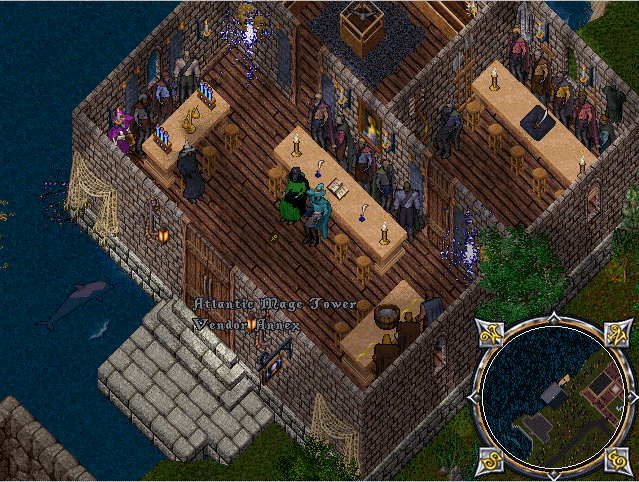 The AMT Arena

This arena was used for the AMT event called "The One", a large tournament with unheard of prizes for the time period it was held in. The red moongate inside the arena takes you to the location of the Atlantic Mage Tower. Saying "roclaf" from within the arena teleports you to the roof of the tower. "roclaf" is backwards for "Falcor", who was the Seer that played the character Norab, sponsor of the Atlantic Mage Tower. The communication crystal outside the arena was used to announce fights.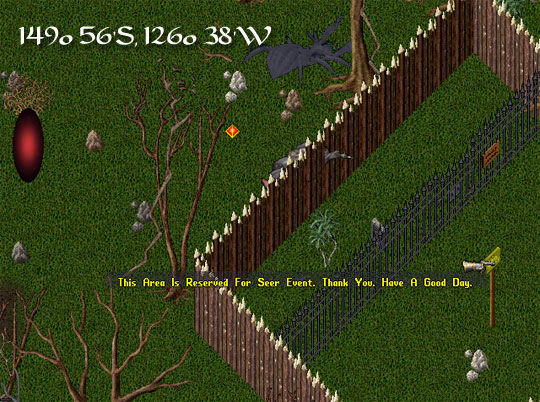 Teleport back
---
No Llamas were injured during the creation of this webpage. But they can sometimes get jealous of the dolphin.