Random Photo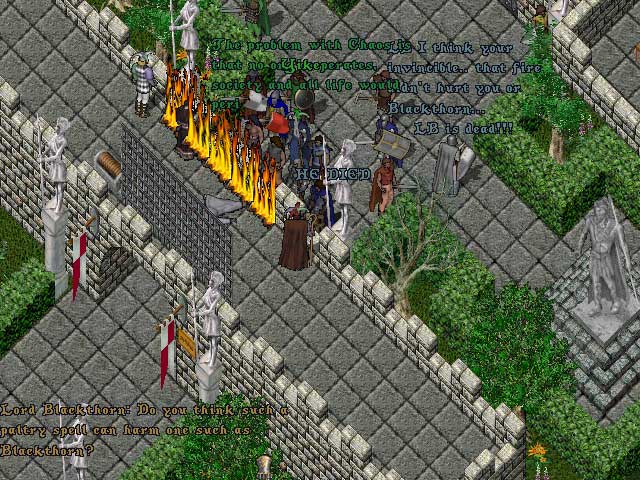 Welcome
Welcome to The Atlantic Roleplay Community

We have many resources available for roleplayers on Atlantic, including active forums, an expansive Wiki of knowledge and lore, and The Humanis Voice, a regularly published in character newspaper.



Announcement: Important - Site Being Moved - New Posts Will Not Be Saved
Posted: JCtheBuilder @ Wed Jan 13, 2016 11:19 pm
Any Posts or Private Messages WILL NOT Make it on to the New Site



I have been in communication with Halister Marner. He has turned over the AtlanticCommunityBoard website to my care in order to keep it online. A few things will be happening over the coming weeks/months:




First, I have a full backup of the site, so nothing will be lost even if it goes offline (which may happen for a time).

All the wiki content, screenshots, and other stuff such as The Atlantic Mage Tower information will be transferred on...

[ Read Full ]
Comments: 3 :: View Comments (Post your comment)
Announcement: Ultima Online: Time of Legends
Posted: Cear Dallben ZOG @ Tue Feb 24, 2015 1:52 pm




Yay expansion


Comments: 0 :: View Comments (Post your comment)
Announcement: Summer Sale at GOG.com
Posted: Lady Mal @ Wed Jun 18, 2014 8:29 pm
Came across this announcement via Lovecraftzine on Facebook. I never heard of GOG before, but the sign up was fast and I did get the Lovecraft inspired game free. Then I happened to see some old favorites "Bullfrog Classics" with 2 of my all time favorite games Dungeon Keeper and Theme Hospital. I picked that up for 9 bucks and there were 11 games in the pack. They also have the Ultima Complete Saga on sale for like 7 bucks. There are a lot of games and packs for sale for very cheap. This sale is in swing right now, though I originally posted 12 hours, that was for the free copy of M...

[ Read Full ]
Comments: 1 :: View Comments (Post your comment)
Announcement: Atlantic EM Schedule - June 2014
Posted: Halister Marner @ Tue Jun 17, 2014 10:03 pm
Atlantic's June 2014 Event Schedule





June 19th 2014 @ 8pm East


Invasion?



June 23rd 2014 @ 8pm East


I'm not saying it was aliens...



June 26th 2014 @ 8pm East


The Xorinite and the Aliens



June 29th 2014 @ 8pm East


Conseil du Roi

June 30th 2014 @ 11pm CENTRAL (Midnight East)
Happy Birthday Bennu!


Comments: 1 :: View Comments (Post your comment)
Welcome Guest

The time now is Tue Sep 27, 2016 7:57 pm

All times are GMT - 4 Hours
Statistics
We have 2144 registered users
The newest registered user is SirBryanus123

Our users have posted a total of 104852 articles within 20381 topics